Promigas announced that its subsidiary Quavii has put into operation the first LNG filling station in northern Peru, located in Alto Moche, in the city of Trujillo, which is part of the Green Corridor that will serve heavy-duty vehicles. The opening ceremony was attended by the Minister of Energy and Mines Óscar Vera.
"Starting in 2024, our fleet of tractors, which carry out mobile transportation to our coverage areas, will operate 100% on natural gas. The goal for 2040 includes 30 stations and 60,000 vehicles, including light and heavy," said the General Manager of Promigas Peru, Miguel Maal.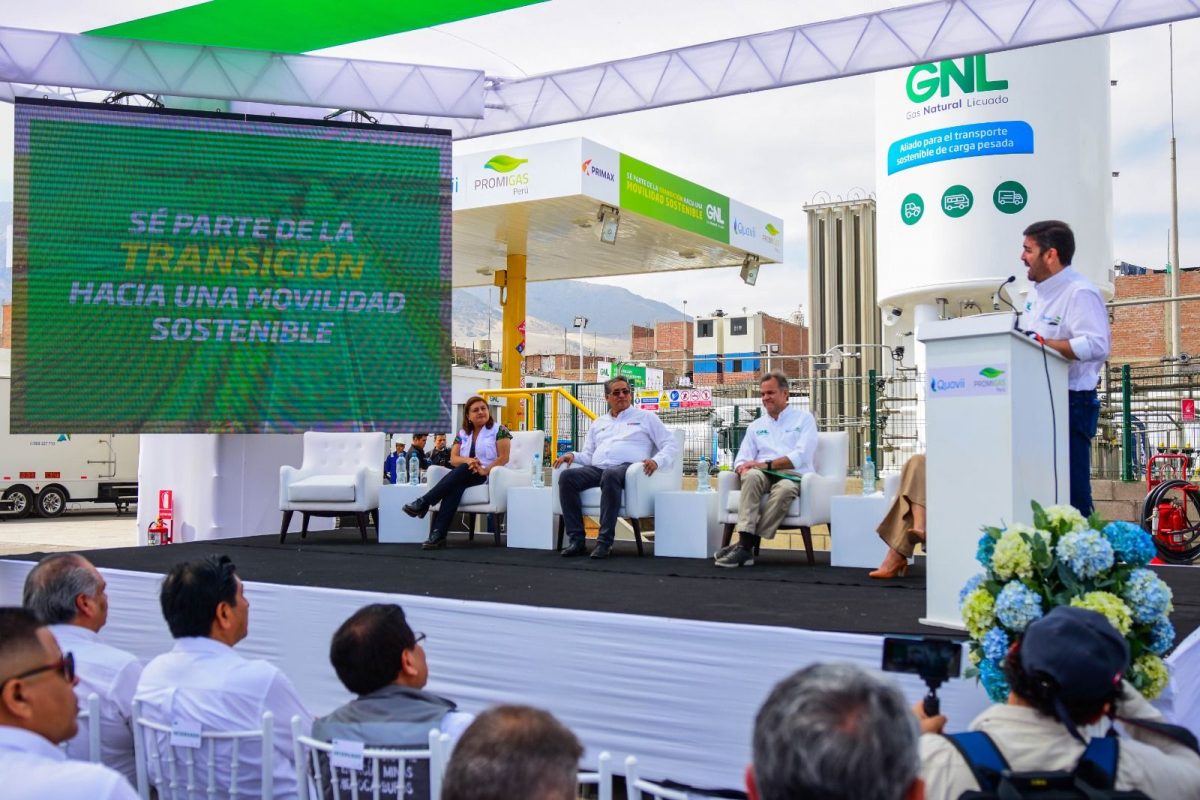 Moreover, the President of Promigas, Juan Manuel Rojas, expressed that this new facility is an opportunity to "expand the scope of the use of natural gas in the north of the country, to bring the benefits of an economic and abundant resource to more Peruvians".
This new LNG station and the one in Chiclayo will be integrated into the Green Corridor, together with the one installed by Cálidda in Lima, to ensure the supply of this fuel to the transport sector on the Peruvian coast.
As reported by Promigás, both facilities -Trujillo and Chiclayo- are strategically located on the Pan-American Highway.
Source: Promigas