Rolande has opened a new bio-LNG filling station heavy road transport at the Poort van Midden Gelderland business park, a strategic location situated on the A50 near Heteren, Arnhem and Wageningen.
The construction of the new facility, which features two LNG pumps, is part of the BioLNG4EU project, subsidized by the European Union from the CEF program. This opening brings the total number of Rolande natural gas stations in Europe to 25.
"The expansion of our network is important for making freight transport more sustainable. Bio-LNG is a completely fossil-free and circular product. It saves up to 100% CO2 emissions when compared to diesel. By making bio-LNG transport possible on a larger scale, together with our customers we are contributing to the European Commission's goal of this sector operating in a climate neutral way by 2030," said Jolon van der Schuit, CEO at Rolande.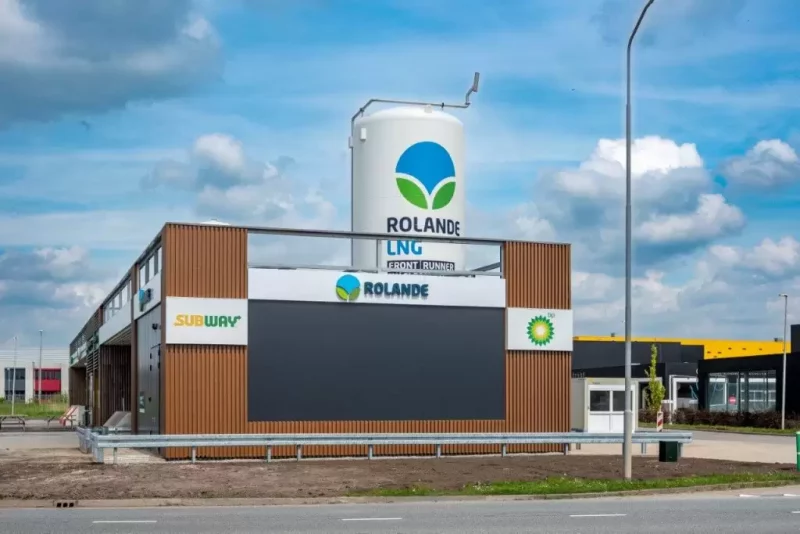 In order to allow the share of bio-LNG to grow even faster and subsequently reduce dependence on fossil fuels, Rolande is also working on several projects to produce regional bio-LNG under its own management. This is also part of project BIOLNG4EU.
The new self-service station, which is Rolande's 14th Dutch location, is an important expansion of the national LNG refueling network. It is strategically located on a number of important transport routes, and it naturally encourages nearby companies to take their initial steps towards sustainability in their fleets as well.
Source: Rolande