Mi Bus, the company in charge of the mass passenger transport service in the districts of Panama and San Miguelito, Republic of Panama, announced the start-up of a six-month pilot project to test two CNG-powered buses, which will begin to provide service on May 22.
The initiative, which included the development of the natural gas refueling station, is carried out together with Colon LNG Marketing, with the companies AES Panama and TotalEnergies as partners, and seeks to evaluate the use of cleaner fuels in the transport public vehicles.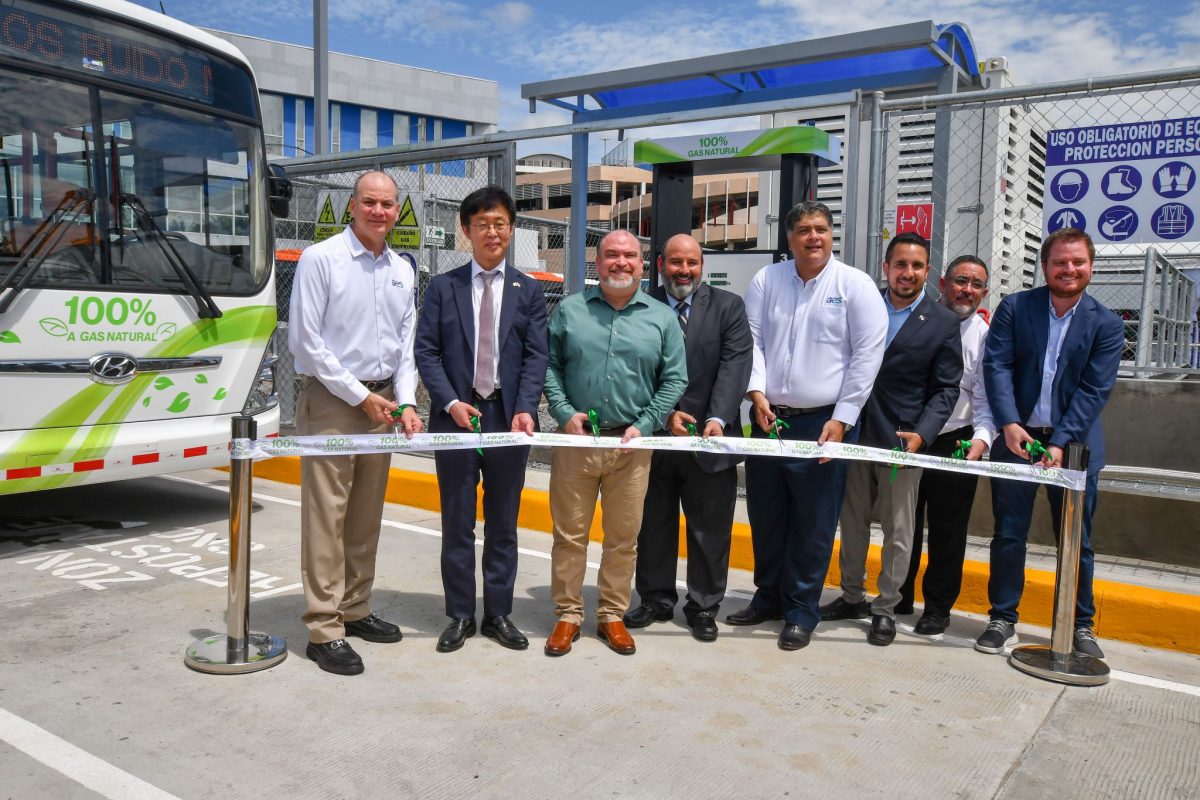 The Technological University of Panama, through its research centers, will be in charge of evaluating the operation under real conditions of use of both buses in Panama City, in terms of performance, maintenance frequency and environmental emissions.
"Panama meets a new milestone towards sustainable mobility with the start of the first phase of the natural gas bus project in public transport, operated by MiBus, which will help citizens breathe cleaner air and enjoy the reduction of carbon, noise and smoke emissions, during the six months of testing," confirmed the authorities of AES Panama.
The two buses, supplied by Hyundai, have a capacity for 60 passengers and will be used on 12 MiBus routes, with a two-week schedule each, with service hours from 6:00 a.m. to 10:00 p.m. Monday to Friday.