According to a new report from the Colombian Natural Gas Association (NATURGAS), between January and July 2023, 10,304 vehicle conversions to natural gas were carried out in the country, 31% more than in the same period in 2022. "After more than 20 years of proven efficiency in terms of performance, economy and care for the environment, natural gas has managed to consolidate itself as the best ally of the transport sector in Colombia", noted the entity.
For this industry, this growth confirms the benefits in economy and efficiency that users of natural gas for vehicles are receiving in Colombia. This fuel has already surpassed two decades of transformation and development since its arrival in 2000 and, to date, has achieved more than 645,000 successful vehicle conversions, not to mention the more than 4,500 new dedicated CNG vehicles that have entered the country, contributing especially in the segment of heavy cargo and public passenger transport.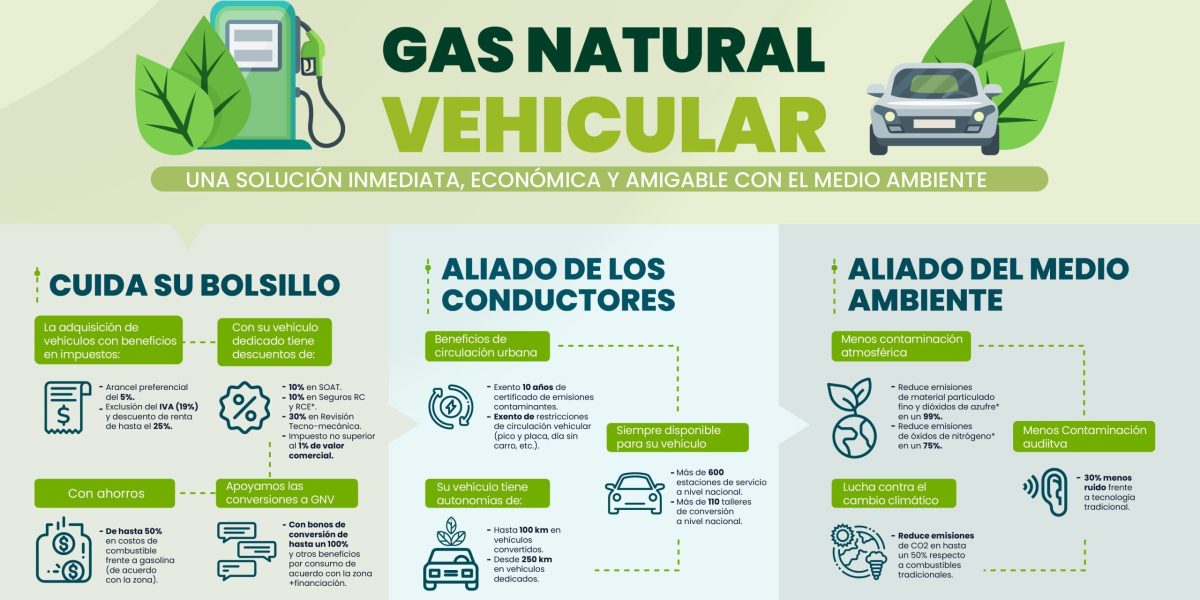 "Natural gas for vehicles is an energy source that can have a positive impact on the transformation of the transport sector and contribute to its decarbonization, diversifying mobility alternatives for the benefit of air quality in cities and people's health. In addition, it provides tangible relief from fluctuations in the prices of other fuels, providing economy and efficiency for drivers," said Luz Stella Murgas, President of Naturgas.
In Colombia, the development of dedicated CNG vehicles has occurred mainly in the segments of public passenger transport, which to date has more than 3,000 buses circulating in the country; and cargo transportation, which reaches 1,387 trucks, addressing the need to modernize the fleet in these segments, and reduce polluting emissions to contribute to the decarbonization of the planet.
Naturgas also stressed that the widespread adoption of this energy to replace traditional liquid fuels also represents an alleviation to the deficit of the Fuel Price Stabilization Fund – FEPC, since natural gas for vehicles is an unsubsidized energy.
Source: Naturgas